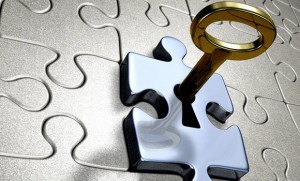 There's a common misperception amongst affiliate marketers regarding  the difficulty of building an offer.  It seems that this group thinks there's a lot of money and time that needs to go into building a new campaign.  The reality is that nothing could be further from the truth.
Sure, for the green advertiser, it may take years and years to find the right sources.  I recently worked with a gentleman that had spent a few hundred thousand dollars setting up a campaign that cost us $1,500 to build.  I know exactly where he's coming from.  It took me close to a decade of cutting fat on campaigns to get to where we are today:
1.  Fulfillment is automated.
2.  Traffic is constant / high quality.
3.  Landing pages that convert.
4.  Unlimited merchant processing.
5.  No overhead.
6.  24/7 online and offline customer care.
7.  everything is automated
I setup campaigns so that if my clients want to take a trip to the Bahamas for 2 weeks they can – without having to answer a business call/email.  That's what online direct response marketing is all about.
Let me know how I can help.  If you're looking for a resource, I'll put you in touch with the right guys – for free.  If you need me to help you build a campaign, hit me up so we can discuss the next step: work with us.